Below you'll find helpful resources for teens & adults, including links to community resources for addiction treatment & recovery, videos and articles, as well as other nonprofit organizations sharing our mission: to prevent teen drug and alcohol use and abuse. 
Emergency Resources
PA Get Help Now
1-800-662-HELP (4357)
Individuals seeking treatment or substance use support for themselves or a loved one can call the toll-free PA Get Help Now. The free, confidential hotline is available 24 hours a day, 365 days a year, and staffed by trained professionals.
A live chat option is also available online or via text message at 717-216-0905 for those seeking help who may not be comfortable speaking to a helpline operator.
SAMHSA National Helpline
1-800-662-4357
Confidential free help, from public health agencies, to find substance use treatment and information.
National Drug and Alcohol Treatment Hotline
1-800-662-HELP(4357)
The National Drug and Alcohol Treatment Hotline provides information on alcohol and drug abuse, local treatment options, support through hotline counselors about to speak with about alcohol, drug or family problems.
National Drug Helpline
1-844-289-0879
The National Drug Helpline is open to any individual dealing with addiction issues, including family members and other loved ones. Resources are available for those struggling with any addictive substance, including alcohol, and professionals are available to help 24/7/365.
Serving: Delaware, Louisiana, Florida, Massachusetts, New Jersey, New York, North Carolina, Oklahoma, Pennsylvania, and West Virginia – but plans to expand nationally.
​Local treatment programs are administered through county drug and alcohol offices called Single County Authorities. These programs can help with treatment funding, assess the need for treatment or other services, and make referrals to match treatment and/or service needs.
Nonprofits, Support Organizations, and Other Resources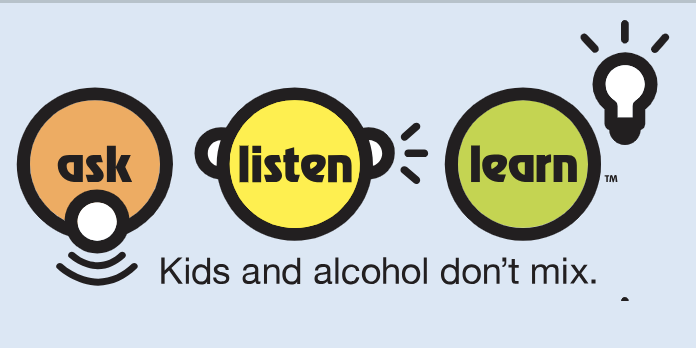 Ask, Listen, Learn
 is a completely 
FREE
 digital underage drinking prevention program for kids ages 9-13 (grades 4-8) and their parents and educators with the goal to reduce underage drinking. 

The Foundation for Advancing Alcohol Responsibility (Responsibility.org) leads the fight to eliminate drunk driving and underage drinking and promotes responsible decision-making regarding beverage alcohol.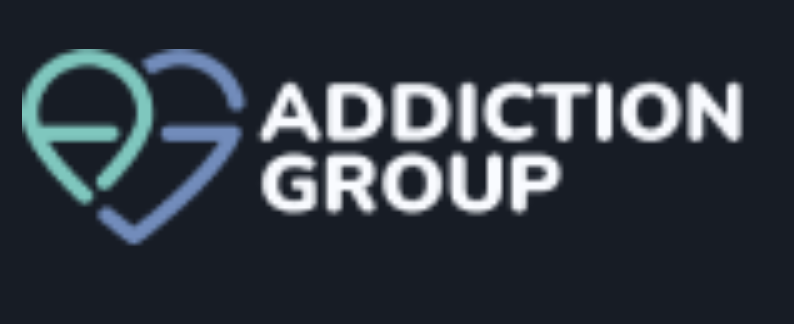 Addiction Group is an informational web guide that was founded in 2019. Our website was created to help those struggling with alcohol use disorders (AUD), substance use disorders (SUD), and/or co-occurring mental health disorders find treatment for their addiction.
Videos, Ted-Talks & Free Online Courses
Take The Teen Safe Course
Use of drugs and alcohol is associated with the most common causes of death and injury among teens. The earlier a teen begins using substances, the more likely they are to develop a substance use disorder.
In this course, you will learn how to protect your teenager's health, life and future through a series of brief videos that demonstrate the effects of adolescent substance use on the developing brain. You also will learn practical tips on how to keep your teen safe.
Go to https://teen-safe.org/ or watch the video below to begin the course.
FREE Courses from the Foundation for a Drug-Free World
This series of interactive Truth About Drugs courses has been designed so you can learn the truth about drugs at your own pace. Find out what drugs are, what they are made of, their short- and long-term effects, and view real stories from real people about each of the most popular drugs of choice.
Truth About Drugs courses are free. You must create an account to access the course. Each course contains 5 lessons; you must watch the video, read digital text materials, take knowledge checks, and a test to complete the course. When you complete a course (you must pass the final assessment) you will be provided with a downloadable, printable certificate of completion. Each course takes 40-60 minutes to complete.
To begin, click the name of the course you wish to take from the list below.
Through this interactive course you will learn the truth about alcohol. Get straight talk about alcohol in its many forms from those who overcame addiction.
Through this interactive course you'll learn the reason why people take drugs in the first place. You'll also discover basic facts about the most commonly abused drugs. And you'll hear it from those who lived through the addiction to tell their story. Educate yourself. Get the truth about drugs.
Through this interactive course you will learn the truth about prescription drug abuse. You'll hear it from former addicts who know the consequences and give real, first-hand experience of the dangers of prescription drugs.
Through this interactive course you will learn the truth about Ritalin abuse. You'll learn how Ritalin abuse starts and the consequences of abusing prescription drugs. People who've used Ritalin tell the unedited truth about what happened to them.
Through this interactive course you will learn the truth about painkillers. You'll get straight facts from former addicts who know first-hand how easy it is to become addicted.
Through this interactive course you will learn the truth about heroin. You'll hear former addicts tell their stories about how they got hooked and how their heroin habit became their full-time obsession.
Through this interactive course you will learn the truth about marijuana, the myths surrounding it and why many former addicts believe using it often leads to even more harmful drugs.
Through this interactive course you will learn the truth about synthetic drugs and why—no matter what people tell you—they are not natural, safe or legal. You'll hear it straight from former users who experienced the severe effects of synthetic drugs.
Through this interactive course you will learn the truth about inhalants. You'll find out how inhaling everyday chemicals can cause dangerous and deadly effects. And you'll hear it from people who survived inhalant addiction.
Through this interactive course you will learn the truth about Ecstasy. You'll get the straight facts about this designer drug from people who have abused it.
Through this interactive course you will learn the truth about LSD. Real people who've used LSD spell it all out—from its history to its street names, and its unpredictable effects and risks.
Through this interactive course you will learn the truth about cocaine. What it is, what it's made of and why it's so highly addictive. Former cocaine addicts give the straight facts about the problems they encountered from using coke.
Through this interactive course you will learn the truth about crack cocaine. You'll hear it straight from former crack users who talk about how they got addicted and what it did to their lives.
Through this interactive course you will learn the truth about crystal meth. Former users will tell you about what chemicals it's made from and what they went through to support their meth habits.
Other Helpful Resources
Click the name of each resource to visit their respective websites.
SAMHSA's mission is to lead public health and service delivery efforts that promote mental health, prevent substance misuse, and provide treatments and supports to foster recovery while ensuring equitable access and better outcomes.
NIDA is the lead federal agency supporting scientific research on drug use and addiction.
NIAAA conducts research focused on improving the treatment and prevention of alcoholism and alcohol-related problems to reduce the enormous health, social, and economic consequences of this disease.
The mission of the National Institute on Drug Abuse (NIDA) is to advance science on the causes and consequences of drug use and addiction and to apply that knowledge to improve individual and public health.
NIMH provides national leadership dedicated to understanding, treating, and preventing mental illnesses through basic research on the brain and behavior, and through clinical, epidemiological, and services research.
Every day, we lose 10 Pennsylvanians to substance use disorder. This disease affects each and every Pennsylvanian and threatens entire communities in our commonwealth. 
Help is available for Pennsylvanians battling substance use disorder and their loved ones. This guide will connect you to the resources you need to live a long and productive life.
The Department of Drug and Alcohol Programs mission is to engage, coordinate and lead the Commonwealth of Pennsylvania's effort to prevent and reduce drug, alcohol and gambling addiction and abuse; and to promote recovery, thereby reducing the human and economic impact of the disease.
CDC is the nation's leading science-based, data-driven, service organization that protects the public's health. For more than 70 years, we've put science into action to help children stay healthy so they can grow and learn; to help families, businesses, and communities fight disease and stay strong; and to protect the public's health.
https://www.cdc.gov/stopoverdose/index.html
The mission of the Drug Enforcement Administration (DEA) is to enforce the controlled substances laws and regulations of the United States and bring to the criminal and civil justice system of the United States, or any other competent jurisdiction, those organizations and principal members of organizations, involved in the growing, manufacture, or distribution of controlled substances appearing in or destined for illicit traffic in the United States; and to recommend and support non-enforcement programs aimed at reducing the availability of illicit controlled substances on the domestic and international markets.
https://www.dea.gov/resources/facts-about-fentanyl